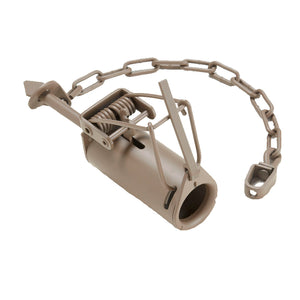 Duke Dog Proof Raccoon Trap
North American Trapper also offers the Duke #DP Raccoon Trap which features a pull style trigger system that is designed to capture these critters while avoiding most all non-target and domesticated animals.

Just bait this with our North American Trapper Crawfish essence 'Coonbuster' DP bait to just under the trigger and raccoons can't resist pulling up and triggering it. This trap is a Raccoon Catching Machine and check out DP Raccoon Predation DVD for the information to get you started!