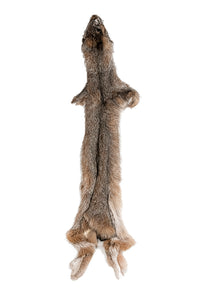 LYNX
We only trade and sell in TOP-GRADE, TOP-SHELF Pelts! You can be rest assured that you are getting only a top quality fur when ordering our Wild Fur Pelts!
Professionally tanned, display quality, garment grade Lynx.  These heavily furred, tanned Lynx pelts are case skinned and have very soft, supple and stretchy leather making them excellent for use as wall hangers or for garment manufacturing.

They measure 44" and greater from tip of nose to tip of the tail.  These are as TOP SHELF of a fur item as possible.  Soft and luxurious.